Botanical Studio
Ayus Botanical, creating timeless sensory green spaces distinctively imbued with spatial and emotional elements.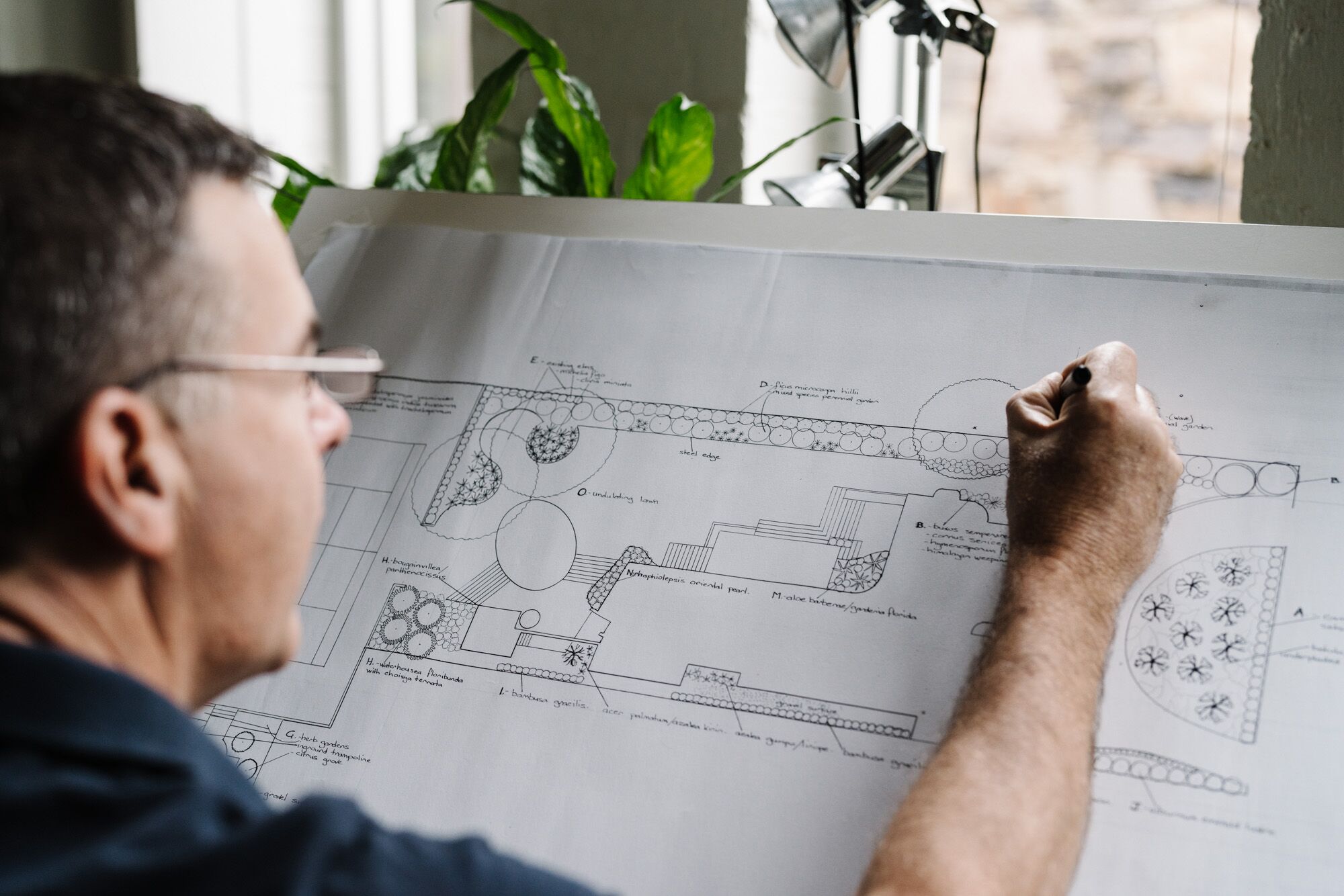 Designer | Plantsman | Mentor | Botanical Educator
Known as a stalwart of the industry, Greg Palmer brings over 35 years experience designing and creating gardens.
Trained formally as a landscape designer and horticulturist - plant nursery, combined with deep local and international work experience alongside industry leaders, Greg's intuitive and hands-on approach, botanical design wisdom and technical proficiency is a rare combination in the Australian landscape and garden design world.
Specialising in creating site-specific landscapes, from design through to plant selection and garden installation, Greg's passion lies with working with plant life and their significant place in our ecology, in turn creating a vibrant living entity that evolves and matures over time.
Greg is inspired by landscapes around the world as well as his part-time home in Victoria's Yarra Valley where he facilitates 'hands-on' garden immersion weekends to small groups from this space. He has been a selective contributor to exhibition gardens, including two times Silver medal winner at the Royal Horticultural Society Chelsea Flower Show 2002 and 2008.
Ayus Botanical Studio
Design
Consultation
Installation
The Ayus Botanical team supports Greg with equally strong international project management, horticulture specialties, landscape construction and artistic and design skills to work across divergent ecosystems and climatic conditions, across Australian and UK cities as well as rural environments ranging from Cradle Mountain in Tasmania through to tropical far north Queensland and the Kimberley coast.
With projects that range from small rooftop gardens in inner city London, sprawling country estates in rural Victoria, through to private client new build gardens or reconstructions and large scale Australian holiday resorts, The Ayus Botanical team's genuine love and understanding of the lifecycle of plants shines through in every consultation or commission.
Imaginative Planting Schemes
Construction & Supervision of all project stages
Quality Plant Procurement and Placement
Strong Collaborations
Seasonality through the Life cycle of your Garden
Respecting your Privacy